Minnow Complete Cruiser Skateboard - Yellow Wheels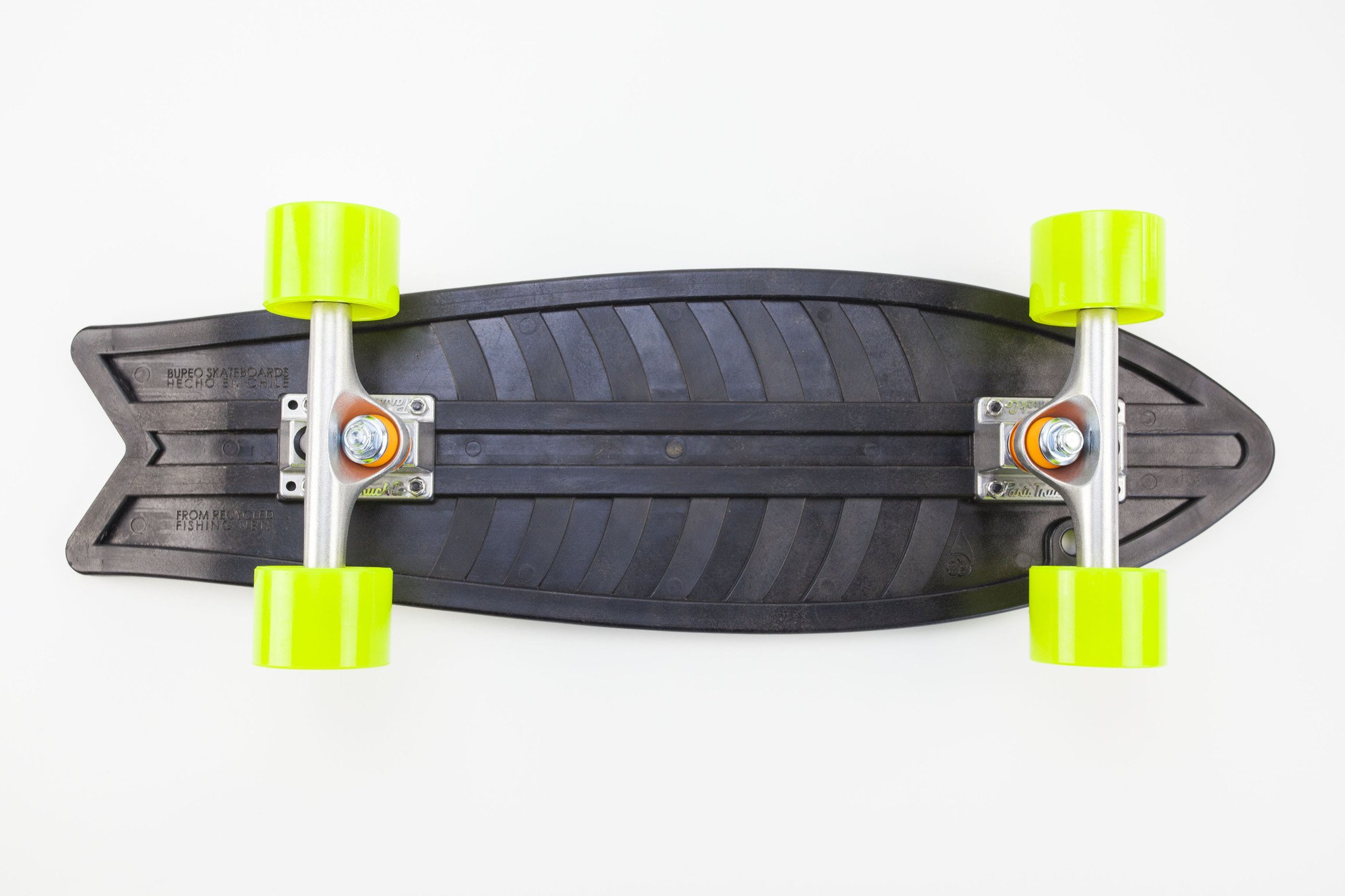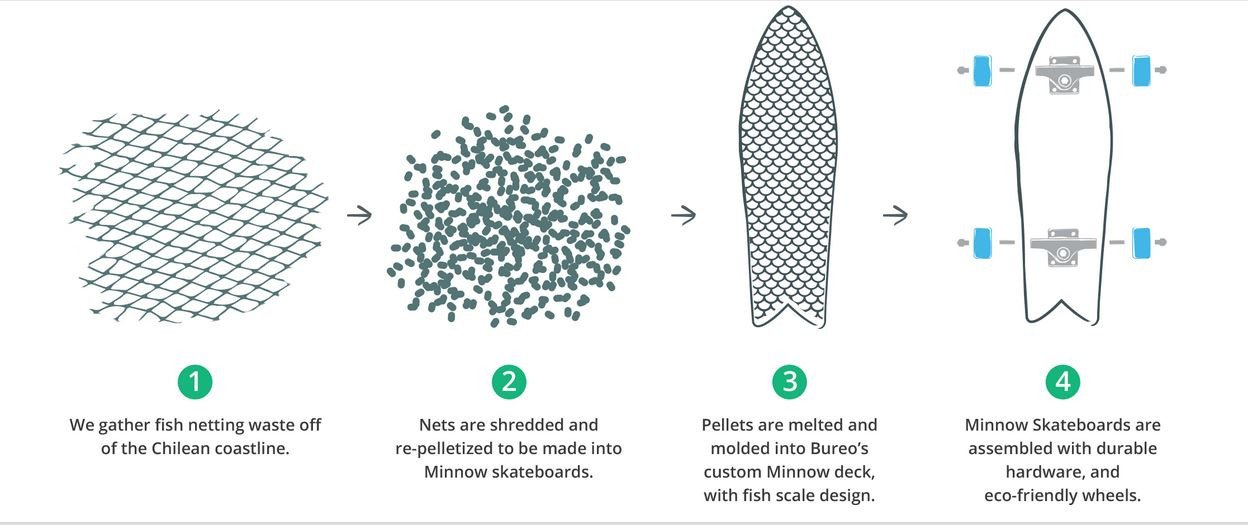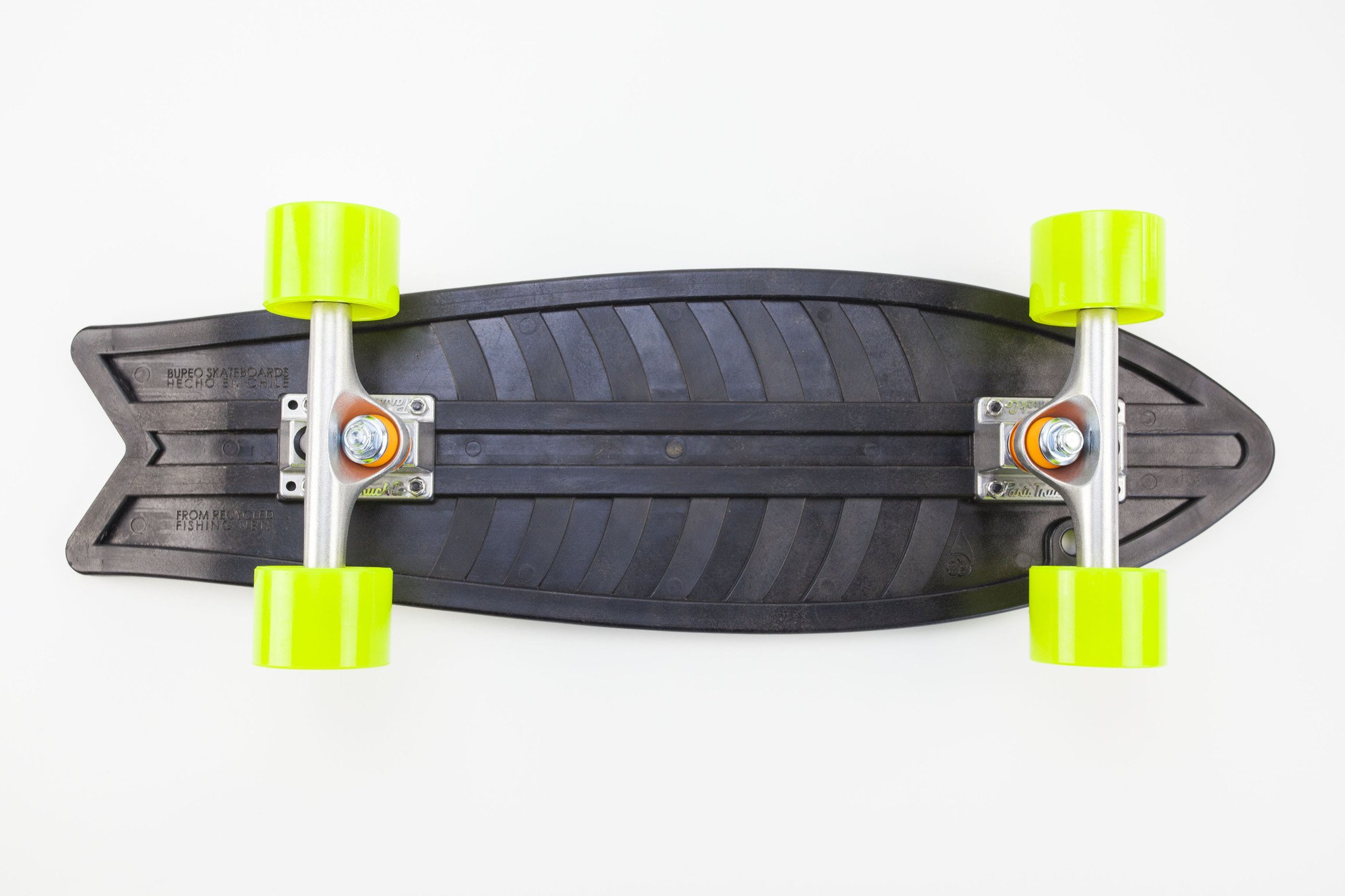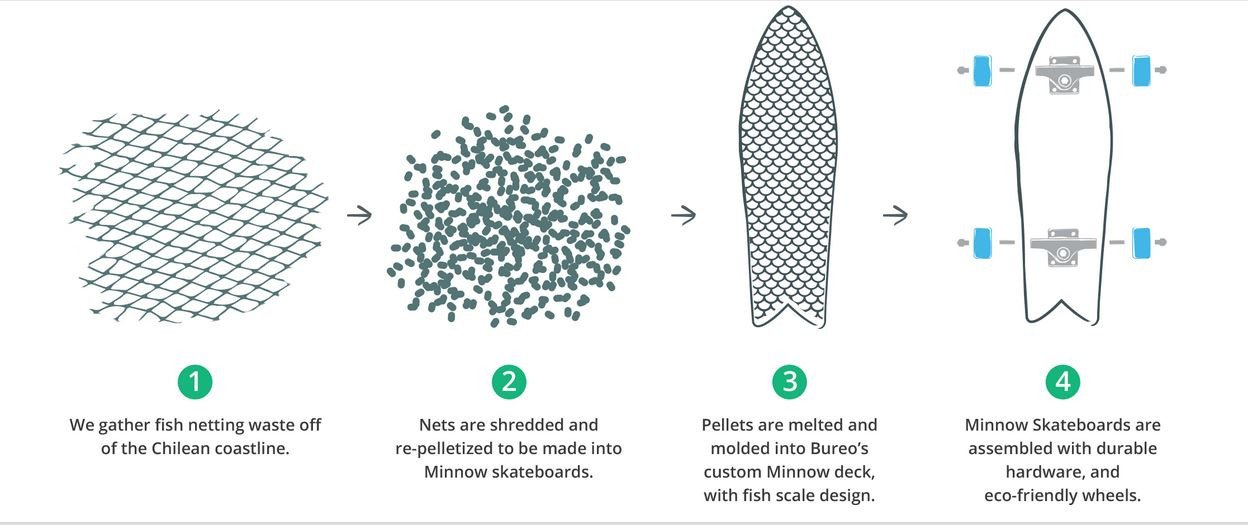 Minnow Complete Cruiser Skateboard - Yellow Wheels
Bureo designs and manufactures a unique line of sustainable skateboards. Bureo's innovative boards are manufactured in Chile through the team's initiative, 'Net Positiva', Chile's first ever fishnet collection & recycling program. Net Positiva provides fisherman with environmentally sound disposal points, while Bureo receives highly recyclable and durable raw materials. By offering recycled high quality products, Bureo enables ethically conscious consumers to support recycling development and job growth for local inhabitants.
The name 'Bureo' comes from the language of the Mapuche, the native Chileans, and means ´the waves'. Selected in honor of the Chilean people, the name represents our mission. Just as a wave originates from a disturbance of wind along the ocean surface, Bureo is starting with a small change in an ocean of plastic. Through time and energy, the waves of Bureo will develop the force required to cause real change.
25" Minnow deck,
63mm 78a custom Satori Eco-Cruiser wheels,
129mm Paris Street Trucks,
Premium Bustin Abec 7 longboard bearings & marine grade stainless steel hardware.
Each board made from Bureo's signature recycled fishing net formula, featuring a custom fish design and gripping scale pattern. 
Eco-Cruiser wheels made with 30% veggie oil and 100% recycled cores.